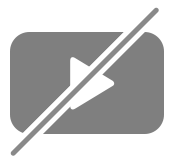 Sorry, this video is not available anymore.
Please choose your favorite category and see our latest videos.
BACK TO VIDEO PAGE

Submitted by:
Tags:
Length:
03 min 54 sec
Views:
34,422
Description:
Patty sucked my cock before, on another video on here, but lately, due to the bad economy, she's homeless. She has to sleep in a nasty, roach-infested dump, where somebody's cats are allowed to roam free everywhere, and poop as they please. This causes the whole room to stink up, and it made for a nasty audition, let me tell you. Although she sucked my cock (very well, I might add) the smell in the room was so bad she couldn't continue the audition. Hey, at least I got my cock sucked, so I it wasn't a total loss. We're trying to set up another audition, so that's fine with me.
Category:
Blow Job
Channel:
Straight
Style:
Amateur