Good fuck with my beloved slut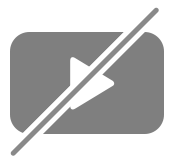 Sorry, this video is not available anymore.
Please choose your favorite category and see our latest videos.
BACK TO VIDEO PAGE

Submitted by:
Tags:
Length:
03 min 38 sec
Views:
35,874
Description:
For those thinking she's bored...check their hard nipples ! She love to be used, and I love to use her body, perfect match ! Good creampie at the end ! Dirty comments welcome ! Il y en a encore qui pensent qu'elle est ŕ plaindre. regardez ses tétons biens durs ! Elle aime se laisser faire, et j'aime m'en servir, nous allons bien ensemble ! Vos commentaires les plus crus sont bienvenus !
Category:
Cream Pie
Channel:
Straight
Style:
Amateur